Regular price
Sale price
$6.00 USD
Unit price
per
Sale
Sold out
This HEAL Organic Calendula + Lavender Soothing Skin Salve is the product Josie is most proud of in her botanical line! It is used for skin ailments of any kind - rashes, torn cuticles, dry skin, cuts, abrasions, and more!  Josie even uses it as a nighttime eye cream! It is made intentionally by Josie herself, using organic dried calendula flowers, lavender buds, olive oil, and Vitamin E oil. This incredible healing balm is available in a 10ml or 30ml tin. The balm in the tin is mixed with beeswax to help it solidify, and also contains a few pieces of the dried flowers for aesthetic purposes.
Calendula is a powerhouse of skin soothing, healing, and protective power. It is well known for its ability to treat inflammation, and dry, irritated, or stressed skin. Its anti-inflammatory and anti-microbial properties make it especially good for healing wounds, rashes, and bug bites, soothing eczema, relieving diaper rash, and so much more! A wonderful choice for baby and sensitive skin where it delivers moisture repair, and skin soothing activity.
Lavender is believed to have antiseptic and anti-inflammatory properties, which can help to heal minor burns and bug bites. Lavender soothes and calms the skin, reduces redness, balances oil production, heals blemishes, and stimulates circulation for improved skin tone.
Vitamin E oil's benefits derive from its antioxidant properties, which could fight inflammation and slow the effects of free radicals, and its moisturizing properties.
Put them all together, and WOW!
This is an organic calendula + lavender infused herbal salve. The calendula + lavender flowers have been double infused for 12 weeks in olive oil and vitamin E oil. A little goes a long way. Just 3-5 drops is all you need. 
INGREDIENTS: organic calendula flowers, organic lavender buds, organic olive oil, organic vitamin E oil (salve in tin also contains beeswax)
Note: These statements have not been evaluated by the FDA. This product is not intended to diagnose, cure or treat any disease, Please note some people may heal faster than others. Oils can stain clothing and other fabrics. Consult with doctor if you are pregnant before using. Always ask/research before using any new skincare item.
Fun Facts: Are marigold and calendula the same? No, and here's why: Although both are members of the sunflower (Asteraceae) family, marigolds are members of the Tagetes genus, which includes at least 50 species, while calendula are members of the Calendula genus, a smaller genus with only 15 to 20 species. You could say the two colorful, sun-loving plants are cousins, but marigold and calendula differences are notable. Why all the confusion? Probably because calendula is often known as pot marigold, common marigold, or Scotch marigold, though it isn't a true marigold at all. Marigolds are native to South America, southwestern North America, and tropical America. Calendula is native to northern Africa and south-central Europe.

Included with your purchase:
1 x HEAL Organic Calendula + Lavender Soothing Skin Balm
Dispatch Times

Most orders are dispatched within 3 days. Custom orders can take up to 5 days to dispatch.
Shipping Info

All orders are shipped with USPS First-Class Mail, which aims to deliver in 2-5 business days. Free local pickup is also available. Please visit our Shipping & Deliveries page for more info.
Gemstone Disclaimer

Due to the nature of the gemstones used in Josie's creations, products in your order may vary slightly compared to the photos. We appreciate your understanding.
Medical Disclaimer

Products (such as crystals & gemstones) sold on this website are not intended to diagnose, treat, or prevent any medical conditions or ailments.

Crystals are seen as an alternative healing remedy and should not take the place of traditional medical treatment. When in doubt, consult a physician.
Share
View full details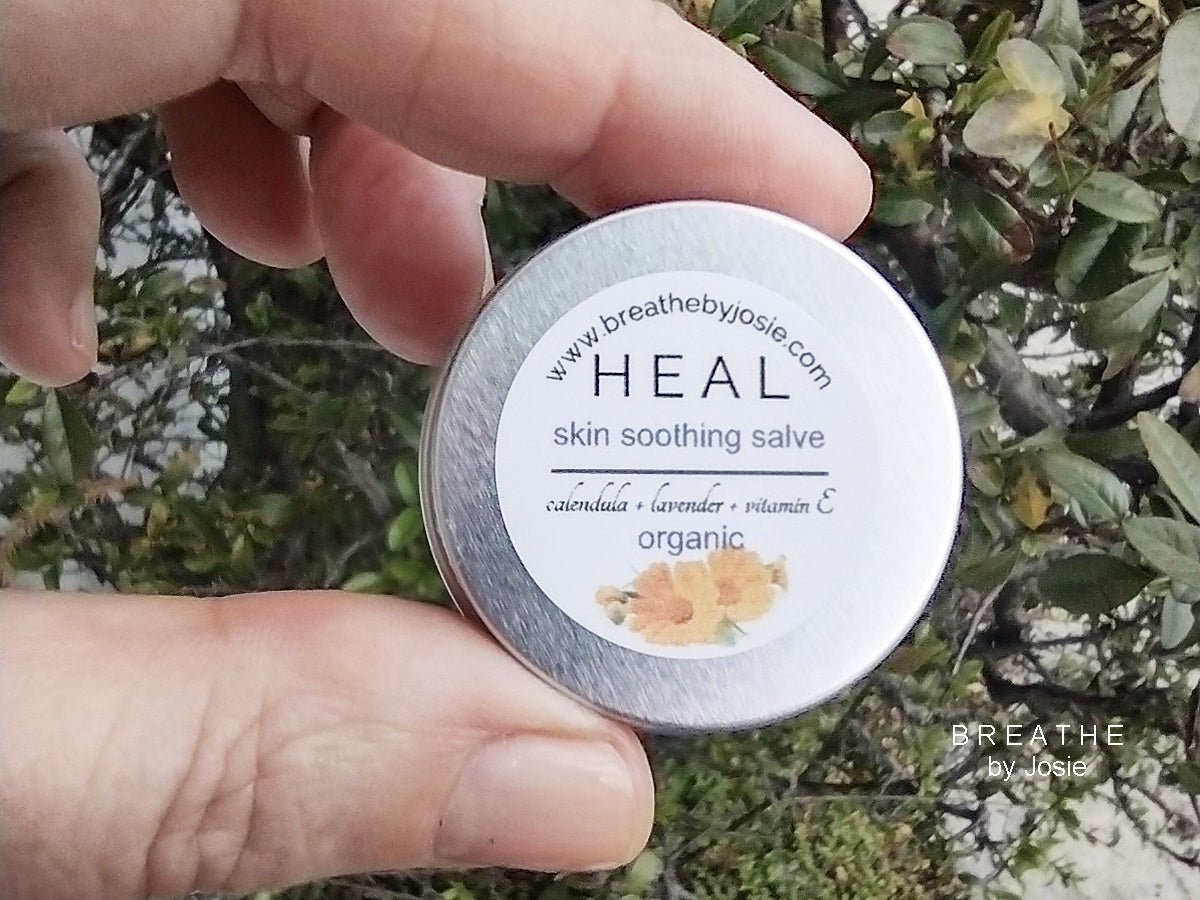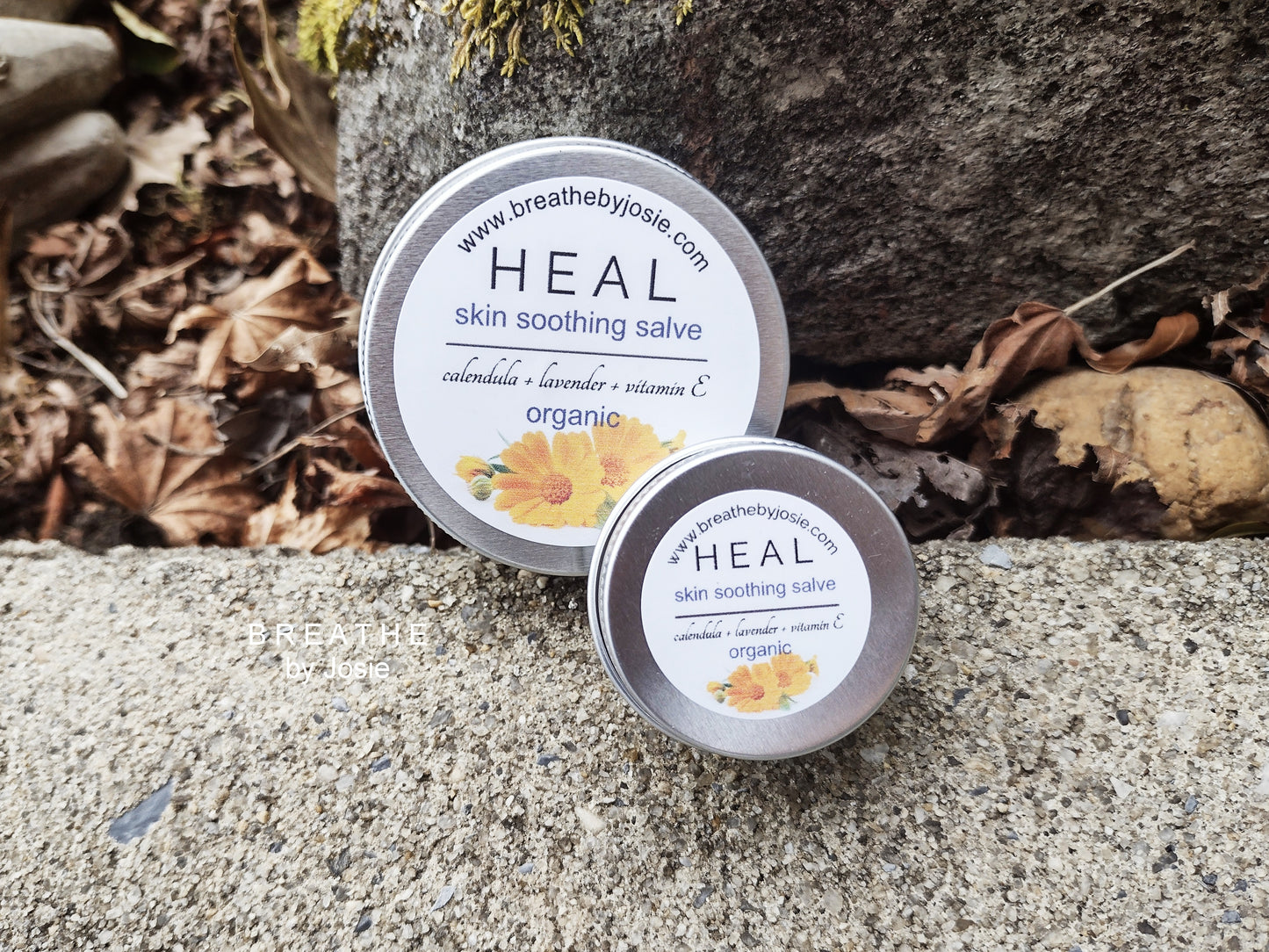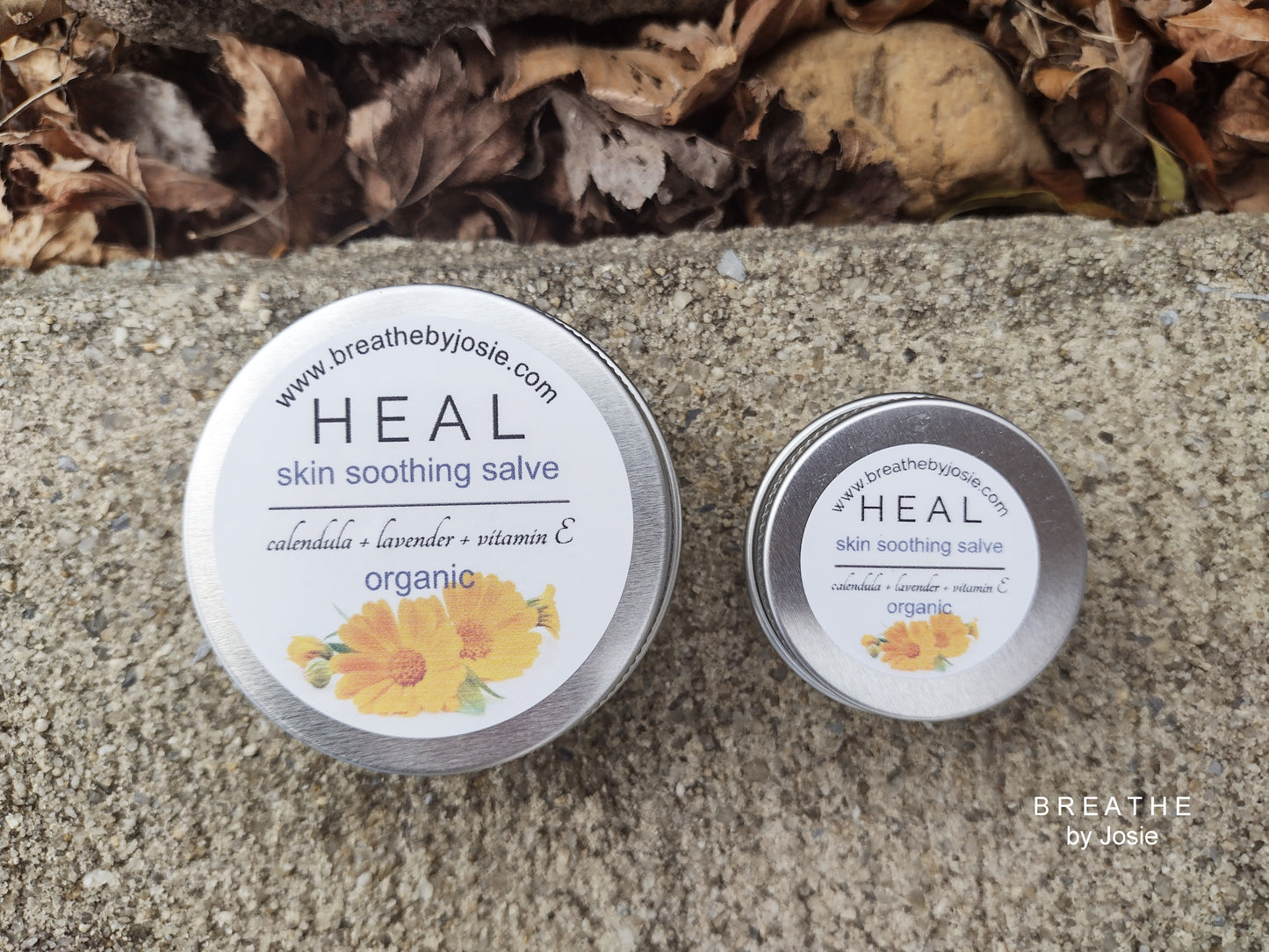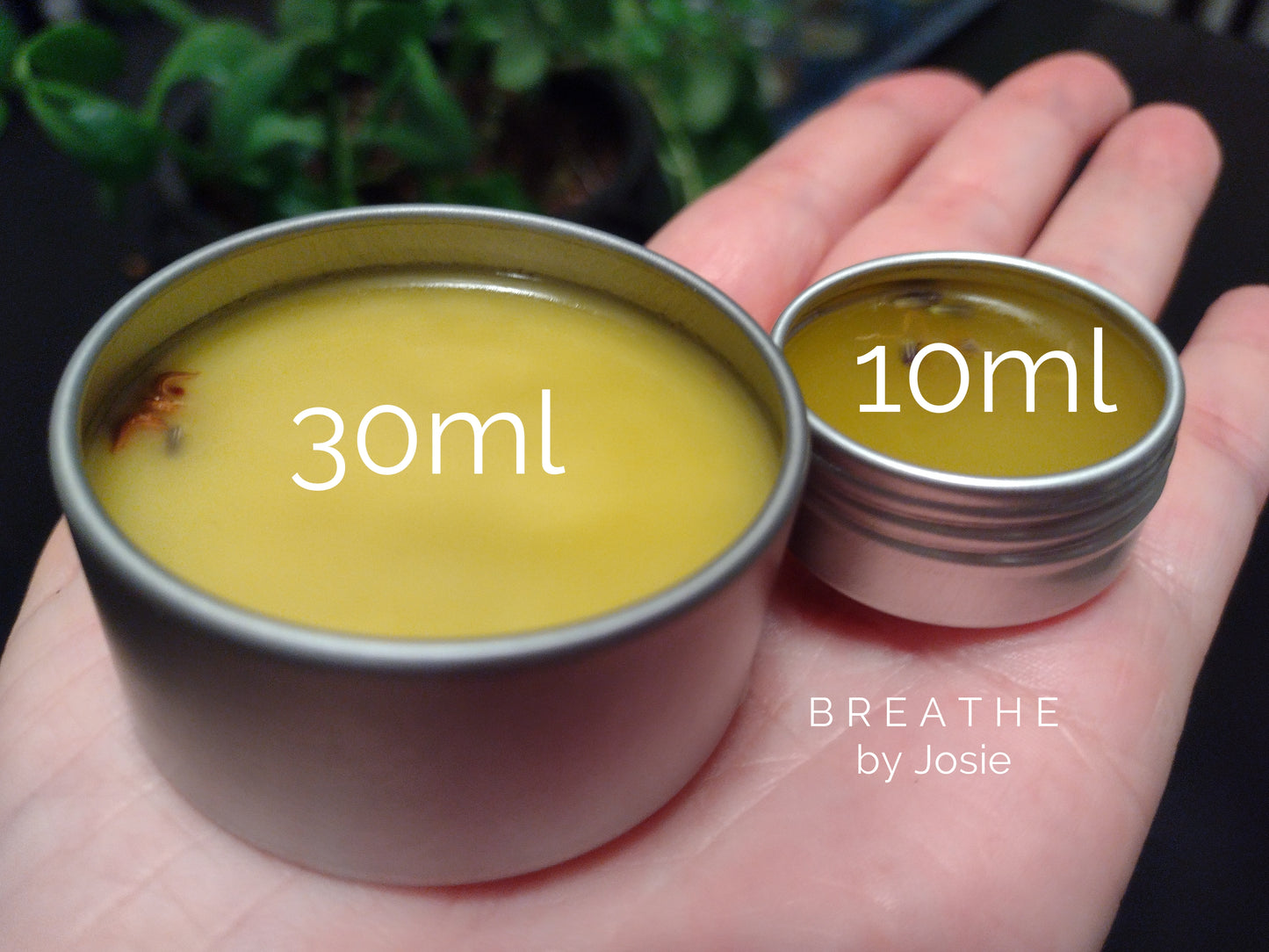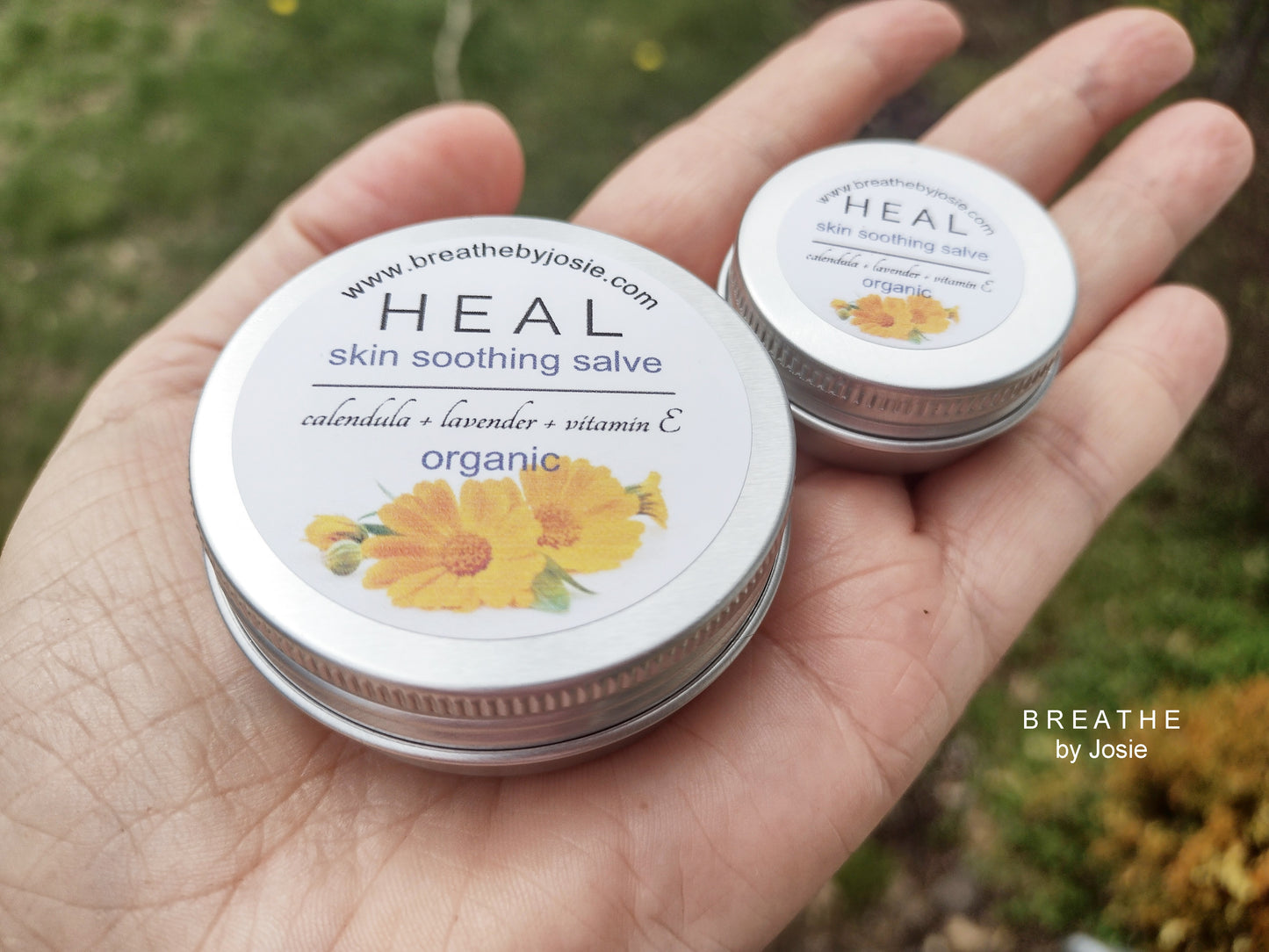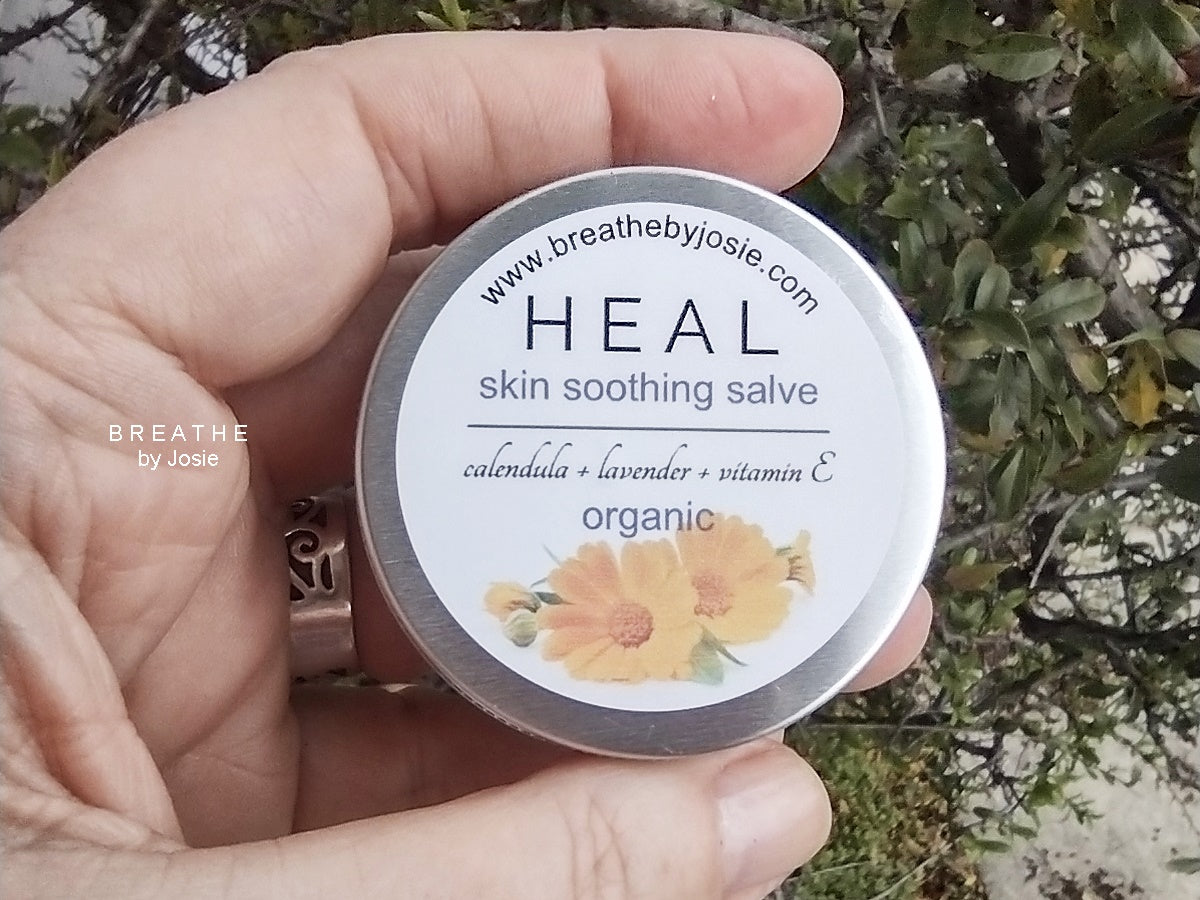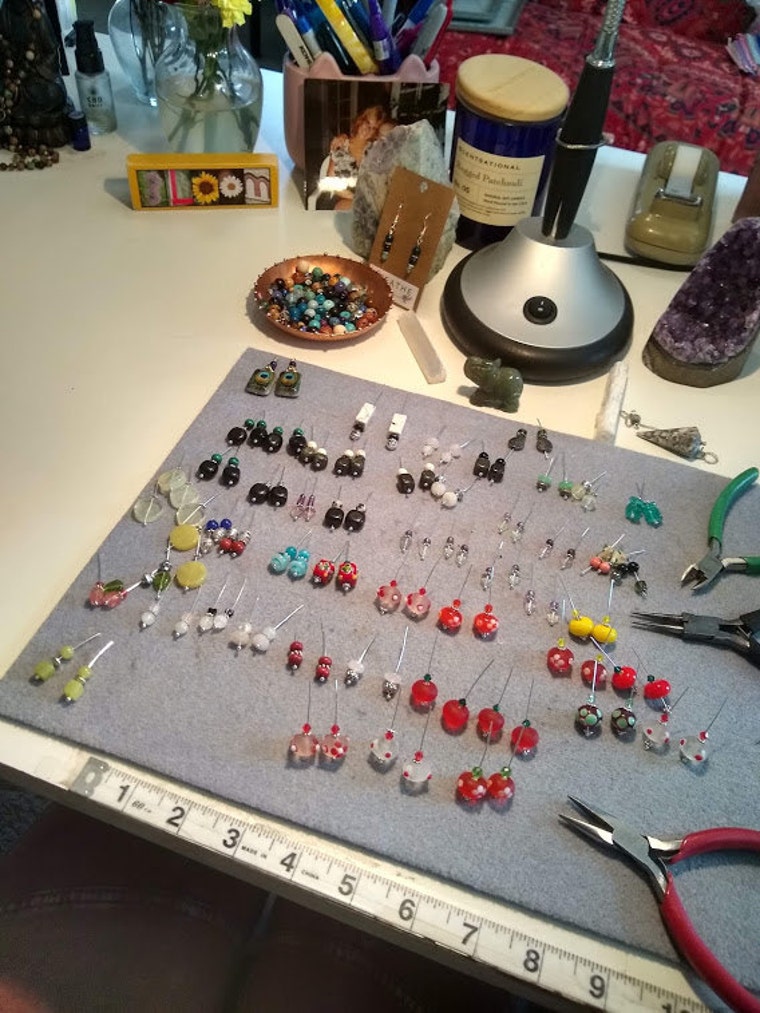 Repair Guarantee
Josie guarantees the long life of her work. If your item breaks at any time, Josie is happy to repair it for you free of charge. Visit our Returns & Refunds page for more information.
Free Shipping Over $50

All orders over $50 qualify for free USPS First-Class Mail. Visit our Shipping & Deliveries page for more info.

Returns & Exchanges

Want to return or exchange an item? Contact Josie within 3 days of delivery. More info can be found on our Returns & Refunds page.